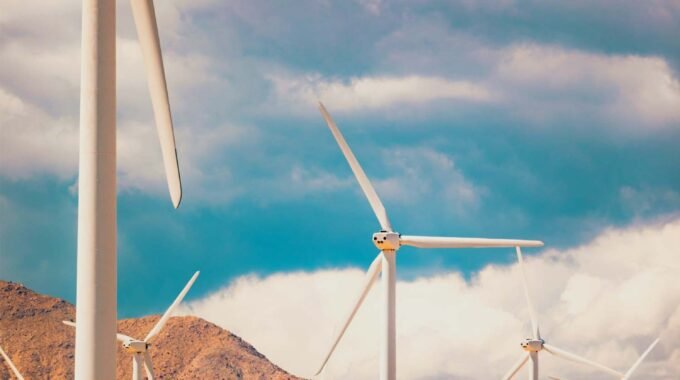 Enhancing Wind Farms Reliability with Line Impedance Measurement
In today's world of renewable energy, wind farms have emerged as a dominant source of clean and sustainable electricity. While wind turbines have a rich history dating back to the late 19th century, modern wind farms are a far cry from their humble beginnings.
Wind Farms Evolution: Pioneers to Global Powerhouses
Historical Beginnings of Wind Turbines
Wind turbine technology traces its roots to 1887 when Professor James Blyth crafted the world's first known wind turbine in Scotland. A year later, inventor Charles Bush built the first US wind turbine, marking the birth of an industry.
A Game-Changing Milestone: The Birth of Wind Farms
The wind farm era began in December 1980 when US Windpower installed the first wind farm on Crotched Mountain in New Hampshire. These early farms featured generators of just 30 Kilowatts each and a modest 20 turbines.
The Rise of Wind Farms
Offshore Wind Power – A Bold Frontier
In 1991, Orsted defied expectations by constructing the world's first offshore wind farm with 11 turbines at Vindeby, Denmark. This ground-breaking achievement paved the way for offshore wind farms worldwide.
Wind Farms on Land and Sea: A Global Phenomenon
Today, wind farms are a common sight, spanning both land and sea, and contributing significantly to global renewable energy production.
Modern Wind Turbines
Scaling Up: Generator Capacities and Output Voltages
Modern wind turbines come in various sizes, boasting generator capacities of up to 8 megawatts and output voltages of 66 kilovolts.
The Complex Network: Interconnecting Turbines and the Grid
Within wind farms, turbines are intricately connected through cables, while offshore installations use umbilical cables to link to the grid. Grid transmission lines facilitate the final connection.
Ensuring Safety: The Role of Distance Relays
To protect these intricate systems, distance relays play a crucial role by meticulously monitoring parameters like impedance, reactance, and admittance (or MHO relays).
Challenges in Wind Farms Relay Operation
Impedance and Reactance: Critical Parameters
The correct operation of these relays depends on a precise understanding of impedance and reactance within the protected circuit. Cables used in these systems have specific impedance and reactance values per unit length.
Calculations vs. Measurements: The Accuracy Dilemma
Accurate calculation of these values is vital for setting relay parameters and ensuring system protection. However, achieving precision through calculation alone can be challenging.
The Solution: Z-OVR Cable Impedance Measurement Test Set
A Powerful Instrument: The Z-OVR Components
The Z-OVR Cable Impedance Measurement Test System, designed by T&R Test Equipment Ltd., consists of a control unit and a load unit. It offers three output ranges: 75V 80A, 150V 40A, and 300V 20A.
Selecting the Right Voltage Range: Maximizing Current Injection
The concept is straightforward yet effective: select the voltage range that injects the maximum current into the cable. The Z-OVR then measures voltage magnitude, phase angle, current, and impedance (Z & X).
Practical Application: Setting Distance Relays with Z-OVR
Testing Methodology: Ensuring Safety and Precision
The procedure involves connecting the Z-OVR tester locally and linking the three phases and earth at the far end. Measurements are then taken between phases (A to B, B to C, A to C) and parallel to earth (AB & C), providing precise impedance values for each phase.
Phase-to-Phase Measurements: A Comprehensive Approach
By employing this method, engineers eliminate guesswork and ensure that distance relays are correctly configured.
Eliminating Guesswork: Accurate Relay Configuration
This approach not only enhances accuracy but also bolsters the safety and reliability of wind farm electrical systems.
In conclusion, wind farms have undeniably transformed the renewable energy landscape. To ensure their safe and efficient operation, precise measurements of system properties are imperative. Instruments like the Z-OVR play a pivotal role in achieving this accuracy and, consequently, in bolstering the reliability of wind farm protection systems. As the wind energy revolution continues, innovations like the Z-OVR are essential tools that empower engineers to harness the full potential of wind power, making it an increasingly vital component of a sustainable energy future.